EU Projects
Active EU projects in which Infigo IS participates
---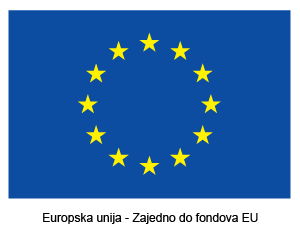 Project title:
Innovations in S3 areas INFIGO IS

Short project description:
The main problem that this project seeks to solve is the insufficient competitiveness of INFIGO IS in the local, regional, international and global market resulting from inadequate organization of business and processes, and thus the inability to implement and commercialize new solutions. The target groups of the project are:


INFIGO IS
25 employees who will benefit (from improved knowledge and capacities, level of expertise, and employability from the implementation of new organizational and process innovations within the company - 13 employees of the project team will have special benefits, including two new employees within project team, and two more new employees by 2024).
The project consists of business organization innovation and company process innovation for the purpose of production and commercialization of two innovative products:
INFIGO IS MSSP - Managed Security Service Provider
INFIGO IS FRAML - Comprehensive system for the prevention of financial crime through channels in the financial industry (FRaud detection Anti-Money Laundering)
Goals and expected result:
The main goal and expected result of the project is to achieve the commercialization of innovative products 1. INFIGO IS FRAML and 2. INFIGO IS MSSP which are new for the global, international, regional market and local market.
The project was co-financed by the European Union from the European Regional Development Fund.
Project value:
Total amount – 10.804.597,51 HRK
Amount of EU support – 4.798.084,64 HRK
Project implementation period:
1/5/2020 – 30/4/2022
Contact for more information:
info@infigo.hr
More about
European Structural and Investment Funds
, and
Operational Programme Competitiveness and Cohesion
.